---
---
---
---
The ultimate collectors item for nostalgic gaming fans. Roll back to the 90's with this classic game control design. The Gamer is designed to be super functional with carved out grooves for grip, the highest quality maple ply.
Each board is cut, hand sanded and painted to order, so no two boards are the same.

Since each board is hand made to order, allow 2 weeks for your board to arrive after you place your order. We keep going until your board is perfect. Sometimes that means we have to start over, so please be patient.
---
• Made from our custom 9-ply maple wood

• Custom milled grip superior to standard grip tape

• 26" length

• If you add trucks and wheels: Assembled with 65mm Hyberium wheels, Mini Logo bearings, 8" Caliber trucks, and a 3/8" riser pad. No wheel bite, just good times.

• If you add Shred Lights: Assembled with Shred Lights headlights and tail lights.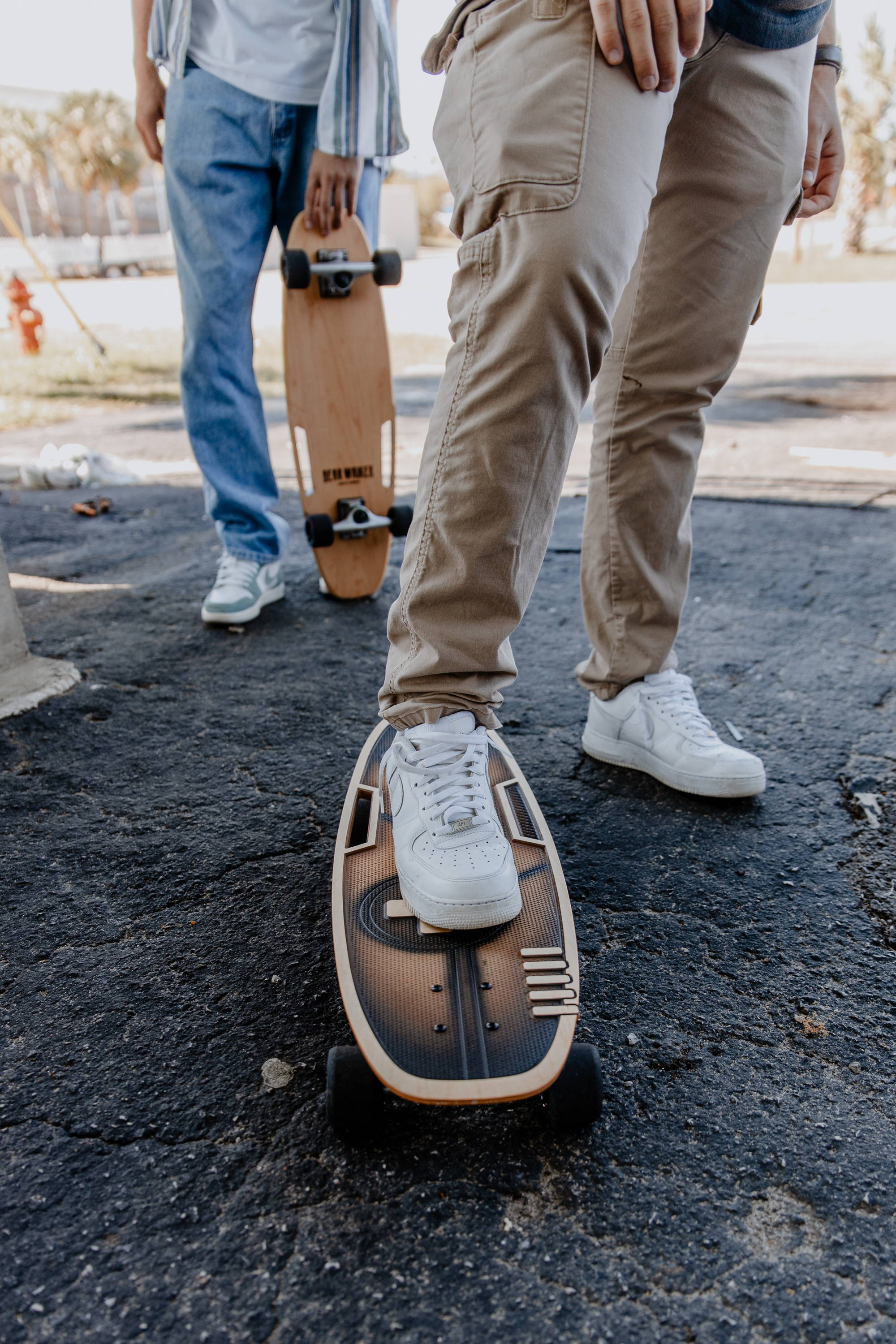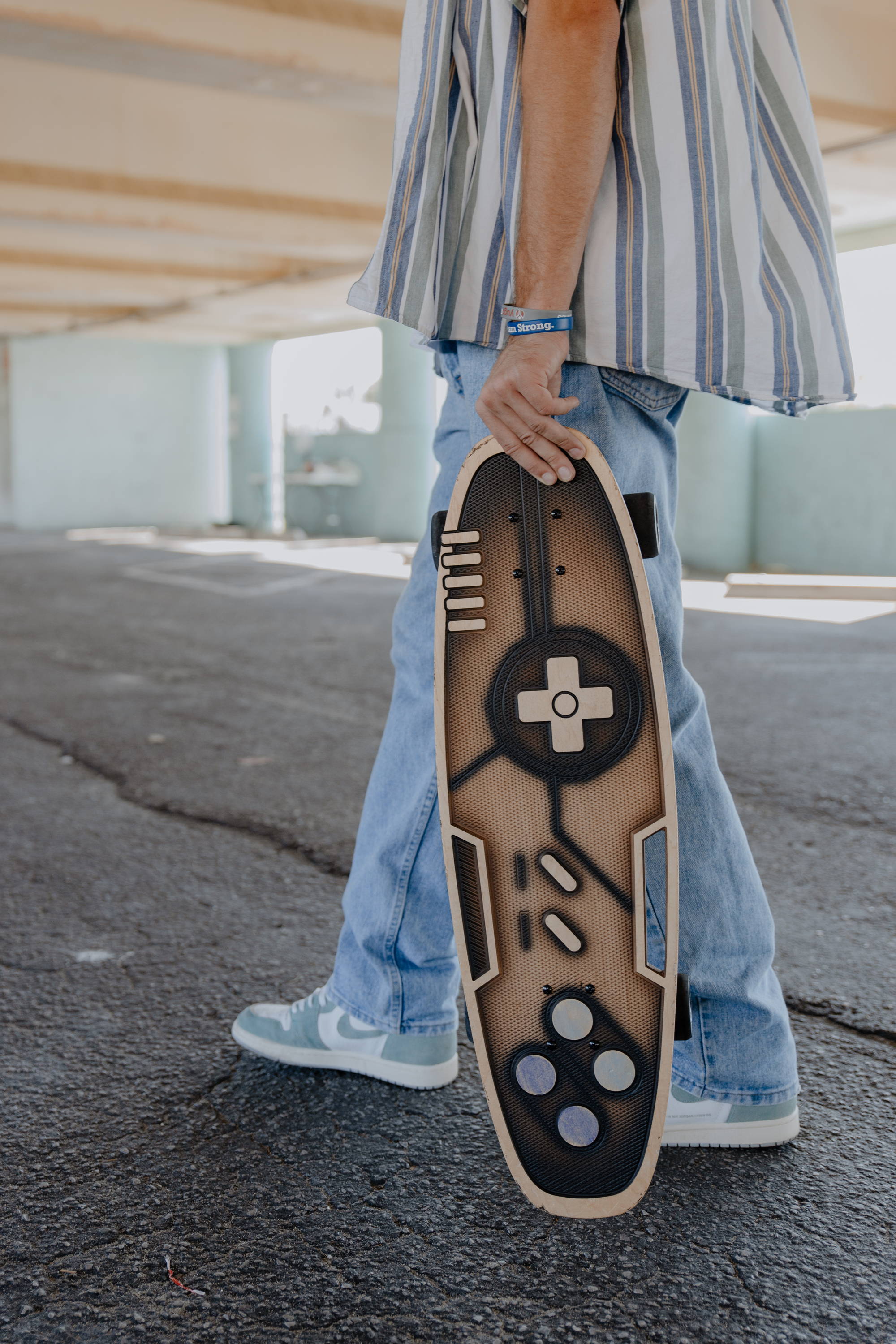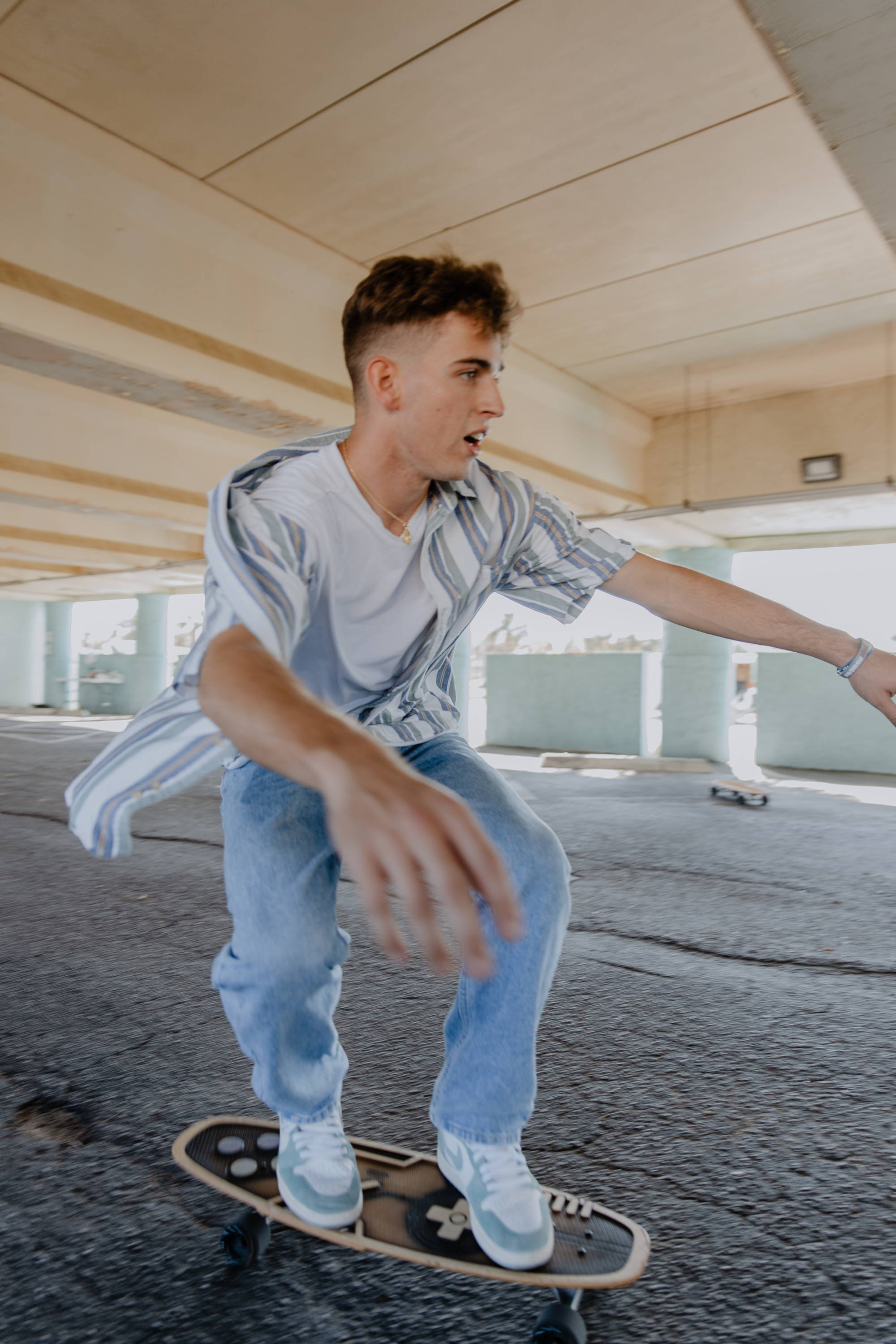 We custom design all of our boards in house. Whether it's a limited edition, stock or custom, we designed it.


Our two-axis CNC machines cut your board precisely how it was designed.


The deck is hand sanded, using specialty tools for smaller spaces. Our boards have to pass a quality test at this point. If they do not, they are cut again.


Each board is hand painted. Once dry, we go back over the board to sand down to the details.


Several layers of clearcoat are applied to protect the board and the design.


Optional trucks, wheels and lights are installed and tested. After testing, the board is ready to ship.


FREQUENTLY ASKED QUESTIONS
Does the board have grip tape?
No. We custom mill the grip pattern into the board design. This makes the grip of your board more durable and stronger than traditional grip tape.


Definitely. They're pretty, but they're also some of the smoothest cruisers on the market.


How do I maintain my board?
I recommend scrubbing and dirt out of the grip with a kitchen brush. I'll put up a video of how to maintain your board soon.


Do you make custom boards?
That's our specialty! Go to the custom boards page to learn more.


Do you ship to my country?
We ship worldwide! Just keep in mind, some countries charge taxes on imported goods.